Spotify is among the largest and most popular music streaming platforms and has more than 400 million active users. This makes it among the most powerful tools for musicians.
Spotify has a range of featured playlists that are the driving force of the platform and generate massive engagement with music. Many artists wonder how to get their music onto these playlists to reach as many people as possible.
To get on Spotify playlists, use the Spotify for Artists portal to pitch your unreleased songs to Spotify editors. If the music is good, they will add your song to playlists or use your other music in future playlists. Ask your audience to follow your artist profile to be featured on Release Radar.
The most popular playlists on Spotify are proven to be the best way to get your music to as many people as possible, but it feels impossible for a new artist to be featured in these playlists.
However, the process can be easier than you think, and there are ways for brand-new artists to get their music onto the biggest playlists on the platform.
Let's take a look at some ways to get on Spotify playlists.
How To Get Your Songs On Spotify Playlists
Spotify playlists can be the most important aspect of the platform for artists, especially those who are just breaking into the music scene.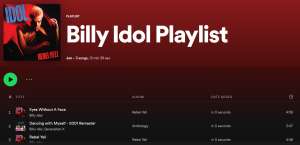 The playlists on Spotify are the fastest way to reach your potential audience and to spread your music as effectively as possible, reaching as many people as possible in the shortest possible time.
There are millions of users on this platform, and the vast majority of these users rely on playlists for several reasons:
to introduce them to new music
to stay current with what is going on in the international music scene
to stay up to date with trends
to simply discover music that they have never heard before
There are playlists that are curated by users on Spotify that have thousands of followers, and there are playlists made and managed by larger organizations such as magazines and profilers that have millions of follows.
There are also playlists created by Spotify editors with the best music over specific genres and the best music for individual listeners that have the most followers of all.
Spotify also releases daily and weekly playlists that are specific to each user, as well as release radar playlists with new music that each user may enjoy based on their listening trends.
These playlists are generated by Spotify algorithms and are so accurate that they are the most listened-to playlists on the platform.
All this means that there are several types of playlists on Spotify, and they are all critical for artists to be on, but there are very different methods for being placed onto the playlists.
For this reason, it is crucial to learn about them individually, so let's take some time to learn how to be playlisted on all of the various important Spotify playlists.
How To Get On Editorial Playlists
The biggest playlists on the Spotify platform are editorial playlists.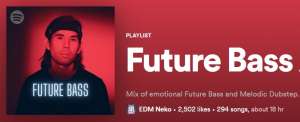 These are playlists that are curated by Spotify editors and are held sacred by all Spotify users, as only the best music makes it onto these playlists. This means that they are the most trusted playlists on the platform and are used by millions of users every day.
These playlists include genre-specific playlists such as Afro, Hip-Hop, Metal, Pop, Dance/Electronic, and Metal, and even some playlists based on vibes such as Mood, Party, Sleep, At Home, Chill, and Wellness.
These playlists are curated by actual people, and the music is listened to carefully by the people who manage them.
The best way to be featured on editorial playlists on Spotify is to submit your music to the Spotify team for placement.
The way to do this is to use the Spotify For Artists portal on your phone or with your computer and submit your music to editors by selecting the 'Pitch a song to our editors' tab on the home page in the Upcoming section of the Music tab.
This can only be done with music that is uploaded to Spotify but not yet released, and there is no guarantee that your music will be selected for these playlists, but what it does guarantee is that your music stays on the radar of the editors.
Every time you upload new music before it is released, submit it for placement in the playlists.
You will be given the options to select the genres of music the song features, the background and inspiration for the song, how the song was made, some information about yourself, and even personal information about the song, all of which increases the song's chances of being selected for the playlists.
Only one song can be submitted in this way at a time, so choose your song carefully.
This process can take several days, and you will be notified if your music is used on the playlist.
Remember that if your song is not featured on a playlist right away, if you keep submitting new music, your music will find its way to the editors, and they may choose some of your other songs for other curated playlists specific to genre or mood.
This is the best way to get playlisted on these large playlists on the platform.
How To Get On Release Radar Playlists
Spotify has several algorithm-generated playlists that are produced per individual user based on the music that they listen to and the artists that they follow, and the most popular of these is the Spotify Release Radar.

This playlist is the most listened-to playlist on the platform, with many more millions of listeners every day than any other playlist, as the songs on this playlist are all curated specifically per user, which means that there is a high chance that users will enjoy the songs on the playlist.
The Release Radar playlist is compiled of songs that are newly released by artists that the user follows or listens to regularly.
Every artist wants to be featured on as many Release Radar playlists as possible, so how do you do it?
The simple trick here is to get users to follow you on Spotify. If users follow you and you release new music, that music will very likely be added to their Release Radar playlist.
The best way to get users and listeners to follow your artist profile on Spotify is to release new music regularly and find out what music people want to hear from you, as this will likely result in the people who enjoy your music following your profile on the platform.
(You can learn how to find out more about your audience on Spotify in this article).
The more Release Radar playlists your songs feature on, the more people will listen to your music, and the more people listen to your music, the better chance your music has of being recommended to more people and added to editorial playlists on the platform.
How To Get On Discover Weekly Playlists
Spotify Discover Weekly playlists are another example of playlists generated by the algorithms on the platform and are also among the most listened-to playlists on Spotify.

Discover Weekly aims to introduce users to music that they have never played on Spotify before, and broaden the scope of music that people listen to.
This playlist is among the most challenging to get featured on, as there is no way to ensure that your music is playlisted here. However, there are ways to significantly increase your chances of being featured in the Discover Weekly playlist.
The best way to get this done is to engage with your audience and get as many people to listen to your music as possible.
The more people enjoy your music, the more Spotify will recommend your music to other people of similar age, location, and listening trends.
If your music does very well with fans of a particular genre, the algorithm will recommend your music to other people who like similar music ad include your songs on their Discover Weekly playlist.
This is an excellent way to be featured and a great way for people to find your music who do not usually listen to it.
The more your fan base and audience are expanded on the platform, the better your music will do, and the more playlists your music will be featured on, which only perpetuates the cycle.
How To Get On Curated Playlists
Curated playlists on Spotify are similar to editorial playlists, but rather than being established and managed by Spotify editors; they are run by established names, organizations, magazines, and profilers in the music industry.
Playlists made by organizations such as Ditto are made by professionals in the music industry and professional reviewers and curators of music, which means they are also among the most trusted and most listened-to playlists on the platform.
The good news here is that because these playlists are not managed by Spotify, they are far easier to get into.
All it takes to get noticed by these organizations and included in their playlists is to contact them with the songs that you want to be featured. If you sell yourself and your music well, the curators at the organizations will listen to your music, and if they like it, they may include it in an appropriate playlist.
Most of these profilers have a website where you can contact them, or you can simply search for the name of the profiler online to find their contact information, usually an email address, and send through your playlist request.
This is an effective method for being placed on playlists and can open the door for thousands or millions of people to hear your music very quickly.
How To Get On Popular User Playlists
Spotify is also full of playlists that are made and managed by individual users, and sometimes these playlists are made public, and sometimes they gain a lot of traction on the platform because they are so well curated with songs that people love to listen to.
These very popular user playlists still generate thousands and millions of streams internationally and are still a fantastic way to promote your music and spread it as far as possible.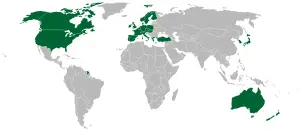 However, it can be very difficult to get your songs featured on this type of playlist, as the people who create these playlists do not usually have artist profiles with information or contact details.
Some of these playlists have contactable users who create them, in which case it is a simple matter of contacting the creator and asking them to consider your music for their playlist.
If the user is not contactable, the best way to get your music onto these playlists is to gain a big enough following in the genre that the users who have created playlists.
If your songs get big enough and popular enough, they are likely to be added to well-curated playlists and will therefore be heard by many thousands of more people as a result.
Taking the time to find a way into these playlists on Spotify can be challenging, but it is well worthwhile.
What To Remember When Trying To Get Playlisted
Getting onto any Spotify playlist is challenging, but it is critical for all musicians. There are some important things to remember for musicians who want to be playlisted on Spotify that can help the process along and drastically increase the chances of your music being playlisted.
The important things to remember when trying to get featured on playlists on Spotify include:
Quantity Over Quality – it is better to make less music that is really good than to make more music that is worse quality just for the sake of being playlisted. This will decrease your overall chances of being playlisted at all.
Release New Music Regularly – releasing new music regularly will keep your name on the minds of Spotify editors and curators and increase your chances of being playlisted.
Engage With Your Audience – the more popular tour music is, and the more people follow you on Spotify, the more likely your music is to be playlisted.
Remember To Not Focus Only On Spotify – Spotify is not the only big streaming service, and if your music gets big on other platforms, it is likely to spread to Spotify too.
Conclusion
Getting playlisted on Spotify is essential for all musicians if they want to be noticed on the platform. There is simply too much music on the platform for listeners to find your music by chance, which means being featured on curated and trusted playlists is the best way to make headway on the platform.
If your music is good enough, someone will notice it, and if your music is really good, you can ask to be playlisted. Once your music is featured on popular playlists, you will quickly notice your audience increase, and your listenership goes up drastically.
You can learn about how Spotify pays artists here.
You can learn about DistroKid (and what it does) here.
You can learn about selling beats here.
You can find out about other ways to promote your music here.
If you are looking to join a band or network with other musicians, you can learn how to find local bands here.
References