All producers, beatmakers, and musicians need a way to sell their music and make a living – even if you are good at it. You can find ways to sell beats and earn an income – it may be challenging, but the truth is that selling beats is more straightforward than you think.
You can sell your beats on your own website, through social media platforms (such as TikTok and Instagram), or you can promote your music and sell it through streaming platforms (like Spotify). Other good options are to sell to beat libraries or to producers and musicians.
There are several ways to sell beats and make money doing so, but it will require time, effort, work, and patience. You must be able to produce high-quality beats and sell them through as many avenues as possible.
Let's explore some of the options available to sell your beats after you make them.
Where To Sell Beats
Selling your beats can feel impossible at first – even if you both skill and talent. However, if you find the right way to sell your work, you can easily make a living from your beats alone.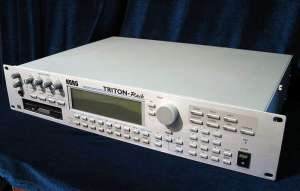 Beats are among the biggest growth areas of the music industry right now. If you can get in on the ground level before the market becomes too flooded, you are likely to earn well if you do it right and have the perseverance to stick with it over time.
There are several avenues that you can follow to sell your beats. Selling them through various online platforms is usually the best option, as this gives you access to the entire world all at once.
It is best to try a few methods and see what works best. Then, double down on the ones that work, and leave behind the ones that don't.
Remember that there are also ways to sell your beats in person, even if it is more difficult.
With that said, let's identify and explore the best ways to sell your beats.
Create Your Own Website
The first step to selling your own beats is to create your own website. There are several reasons why this is a good idea, and it is free to do in most instances.
Creating your own website develops trust and brand legitimacy. It also establishes you as a real artist willing to invest in yourself, not as a nobody who is trying to do something impossible.
Be sure that your website is clean and official-looking. Make sure you have a way to demo and sell your original beats through it.
If you are make your site on WordPress, there are plugins for just about anything you need. Some are free, while some are paid (one-time or recurring).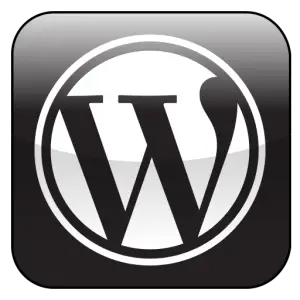 This is also beneficial as your own website will not require that you provide commission to other entities when you sell your beats. Even better news: you will always have full control over your own beats and music, as well as where it goes.
Promote your website with content, use paid ads, and use social media to get the word out as quickly as possible.
Sell Your Beats To A Beat Directory
Another good way to sell your beats online is to sell to an online beat directory (such as AirBit or BeatStars).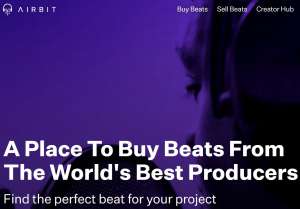 These platforms are large beat libraries where anyone can purchase beats. Using large, well-known platforms is a great way to get your beats in front of a large audience in a short time.
Remember to use good tags to help your beats sell well. After all, if your tags don't match a search, there is less chance of your beats coming up when someone looks for a keyword.
These directories do require subscription fees, but they can be very worthwhile if the site works well for you. You might just have to test out the waters to see which directory works best for you (it could be more than one).
Remember that as you expand your library of beats and become well-known, you will naturally sell more per month. At some point, the subscription fees for these directories might become worthwhile.
Your beats have to be of very high quality to compete on these platforms, and there is no guarantee that they will sell. Still, these services provide the best chance for new artists to sell their craft.
Sell Your Beats On Social Media
Selling your beats seems difficult at first, but among the easiest ways to do so is on social media.
Platforms (such as TikTok) allow creators to upload their music directly to the platform for use by others. If your beats get used in videos, they are likely to go viral and be promoted for free by millions of users.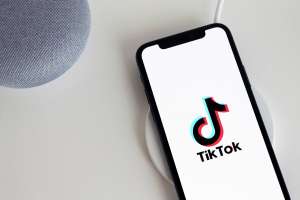 Other platforms (like Instagram, Facebook, and Twitter) are great options as well. Even if they do not work in the same way as TikTok, they can still help to get more exposure for your beats.
These platforms provide great networking opportunities. A promoted page on social media is sure to be seen by thousands of people very quickly – and it will be targeted to the right audience as well.
Sell Your Beats On Streaming Platforms
Streaming platforms such as Spotify, SoundCloud, and YouTube are more great options for selling and promoting your music.
Creating a YouTube channel with good content to showcase your skills, using SoundCloud for networking and exposure, and putting your beats on Spotify are all good ways to get your beats into the public eye.
Platforms like Spotify even allow you to link back to your website or Shopify page to sell beats directly linked from your artist profile on the platform. This is a super-effective method of selling beats.
If your beats do well on Spotify, people are sure to find them, read your artist page, and find the link to your online store where they can buy your music.
(You can learn about how Spotify pays artists here).
Sell Your Beats To Musicians
Another good option is to sell your beats directly to musicians. Rappers, hip-hop artists, RnB artists, and even some pop musicians are always looking for fresh beats to buy and use in their tracks.
One good way to find these musicians is on social media. Just search for artists in the genres you create beats for.
If you have already sold some beats to a few artists, use Spotify, Pandora, or YouTube music to find similar (recommended) artists. If they have a similar style, they might like to use beats like the ones you have already sold.

You can also search for ads online to see who is in need of beats.
Visit some local music stores, inject yourself into your local music industry, and get connected with local musicians who may want to buy your beats or hire you to write new beats. This is always a very good option for anyone who can make good beats.
Sell Your Beats To Studios
Selling your beats to studios is also a good option, and it is similar to selling your beats to musicians. You only need to inject yourself into the music industry by finding them.
Visit local studios, contact them on social media, send demos, create free beats for them, and try to make friends with some producers.
In the music industry, it is not about who you know; it's about who knows you.
Conclusion
At the end of it, selling your beats can be challenging at first glance. Later, when you find the right methods that work for you, the process becomes smooth and seamless.
The trick is to try as many various methods as possible and to be patient until you find what works for you.
There are so many options when it comes to selling your beats, but it is important to rely on your strengths. Try a few methods, see what works best, and double down on that to increase your reach (and your sales).
You can learn more about DistroKid (a way to distribute your music) here.
You can find lots of ways to promote music in this article.
If you are just getting started, you can learn more about the tools you need to make beats here.
Not sure if making beats is for you? Read this article to help you decide.
References