Every musician wants to publish and distribute music to multiple platforms, right? Well, they need a way to do so – that is where DistroKid comes into play.
Still, you might be wary of such services and wonder what DistroKid does, how it compares to other services, and whether or not it is worthwhile using this platform.
DistroKid is an online music distribution service that provides artists a way to distribute music to all major streaming platforms simultaneously. This service also manages and collects payments and royalties and provides numerous services such as lyric synchronization and payment allocations.
There are several distribution services that are similar to DistroKid, and these services only fulfill actions that can be done independently and individually by the artist themselves. This leaves many artists wondering if this type of service is worthwhile for them – and if so, whether DistroKid is the best option or not.
Let's take a closer look at DistroKid and answer some common questions about the service.
What Does DistroKid Do?
If you are an independent artist, you know how difficult it is to navigate the music industry. After all, there are hundreds of international music streaming platforms out there.
The best way to make your music known and earn an income from your work is to have your music accessible to as many people as possible. This means it is all-important to have your music on as many platforms as possible – without spending all your time on promotion.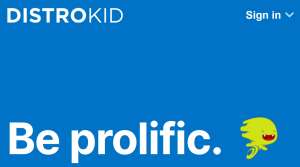 This process is almost impossible for an independent artist to do manually – and it requires intense management to keep everything running smoothly.
This all requires time and energy that most independent musicians simply do not have. That is where DistroKid comes in.
DistroKid is a an effective music distribution service that helps artists to promote and circulate music on streaming platforms internationally. The service requires an annual subscription payment – but don't let that scare you, even if money is tight!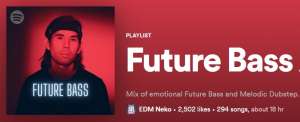 There are several payment plan options with different benefits, depending on your budget and needs. The main focus of the service is to ensure that any music you upload to DistroKid is simultaneously distributed to as many platforms as possible.
Using this service allows artists to upload their music to one place rather than uploading to many platforms individually (which can be very challenging and time-consuming).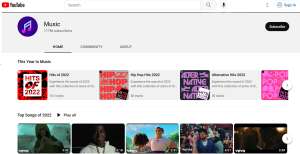 DistroKid manages all uploads and content on all streaming services. It also has several features that are beneficial to independent artists.
These features include:
automatic revenue collection and allocations
an automatically populated and updated marketing page for all artists who use the service
automatic lyric uploads for songs
global times track releases
preorder functionality
price management
royalty management
copywriting
easy global distribution
DistroKid can even get music onto streaming platforms and through authentication processes up to 20 times faster than other methods.
All of these features make DistroKid a highly valuable service for many musicians. In fact, a third of all music internationally is released through DistroKid.
What Platforms Does DistroKid Upload To?
DistroKid is a great way to upload your music to multiple streaming services all at once, but what is the true reach of this service? Which platforms does DistroKid distribute music to?
The following is a list of the platforms and streaming services that DistroKid will distribute your music to, regardless of the service plan that you choose:
YouTube
YouTube Music
Spotify
iTunes
Instagram
Facebook
Deezer
Luna
Resso
TikTok
Amazon
Twitch (Soundtrack)
Pandora
TIDAL
iHeartRadio
KKBox
ClaroMusica
Anghami
Saavn
Snapchat
Boomplay
NetEase
Tencent (all Tencent subsidiaries)
Triller
Pretzel
AudioMack
TouchTunes
Qobuz
Yandex Music
Joox
Kuack Media Group
There are other smaller platforms that DistroKid distributes to, including Dubset, by using MediaNet, and the platform is always expanding its international reach as much as possible.
All of these included platforms make DistroKid among the most comprehensive music distribution services internationally and make using the platform very attractive to independent and represented artists alike.
The platform is also very affordable for what it offers, and there are very few other ways to reach as broad an audience as DistroKid can provide.
Is DistroKid Expensive?
DistroKid's capabilities are impressive, but all of that does you no good if it is too costly. However, DistroKid is not expensive when you consider everything it provides.
There are many other distribution services that cost much more than DistroKid and provide fewer features to artists.
With that said, there are different payment plans provided by DistroKid with different features, which allow artists to pay for the features they need and to opt-out of features that they do not want.
The payment plans for DistroKid include the following:
Musician payment plan
Musician Plus payment plan
Label payment plan
The Musician payment plan is the most basic and does not include features such as synchronized lyrics for Instagram, daily sale statistics, customizable label names, customizable release dates, and customizable preorder dates, but it does provide all of the necessary features that make this service great.
The DistroKid Musician Plus distribution plan does include these extra features and allows two artists to be added to the same plan.
The Label payment plan is flexible and allows for multiple artists to be added to the same distribution plan. DistroKid charges additional fees for artists added to the plan.
The Label plan includes five artists as standard but accepts up to 100 artists on the plan.
Is DistroKid Worthwhile?
Now that we have learned the important things to know about DistroKid, one important question remains: is DistroKid worthwhile?
The truth is that DistroKid is worthwhile. This is the best distribution service for independent artists, and the features of the service make the payment worth it.
This is the easiest and fastest way to distribute music – and it is also the easiest way to manage payments and royalties from your music once yous start earning.
If you are an independent artist or label, DistroKid is definitely worthwhile. There are very few other services that can provide the same value for money.
Conclusion
DistroKid is among the best music distribution services available and is more than worthwhile for all artists. The platform is easy to understand, straightforward to use, and very effective in all endeavors.
Any musician who wants to distribute their music well internationally should consider using DistroKid as their primary means of distribution. The fees are reasonable, the features are excellent, and the results of DistroKid speak for themselves.
If you are just getting started at a musician on Spotify, you can read up on Spotify for Artists here.
You can learn about how Spotify pays artists here.
You can learn about selling beats here.
You can find out about other ways to promote your music here.
References