In days past, there was a stark difference between an amateur and professional recording gear, with pro studios having vast resources and rows of racks and processors. The landscape has changed with the advent of modern audio interfaces, and the lines between pro studio, home studio, and amateur recording gear have blurred.
Pros will use various types of audio interfaces, and not all of them cost hundreds or thousands of dollars. Steinberg, PreSonus, Focusrite,  Prism, AVID, Apogee, Antelope Audio, Universal Audio, RME, and Audient are the top pro audio interface brands of 2022.
Because there are hundreds of audio interface products available, we will explore the best AI brands and look at some audio interface products that offer exceptional quality and versatility for pros, whether in a pro studio or at home.
Let's get started.
What Features Do Pros Look For In Audio Interfaces?
With home recording, most amateur sound engineers are too fussy about the interface specs, and as long as they can record guitars, mics, and other inputs to a DAW for editing, that's pretty much all they need.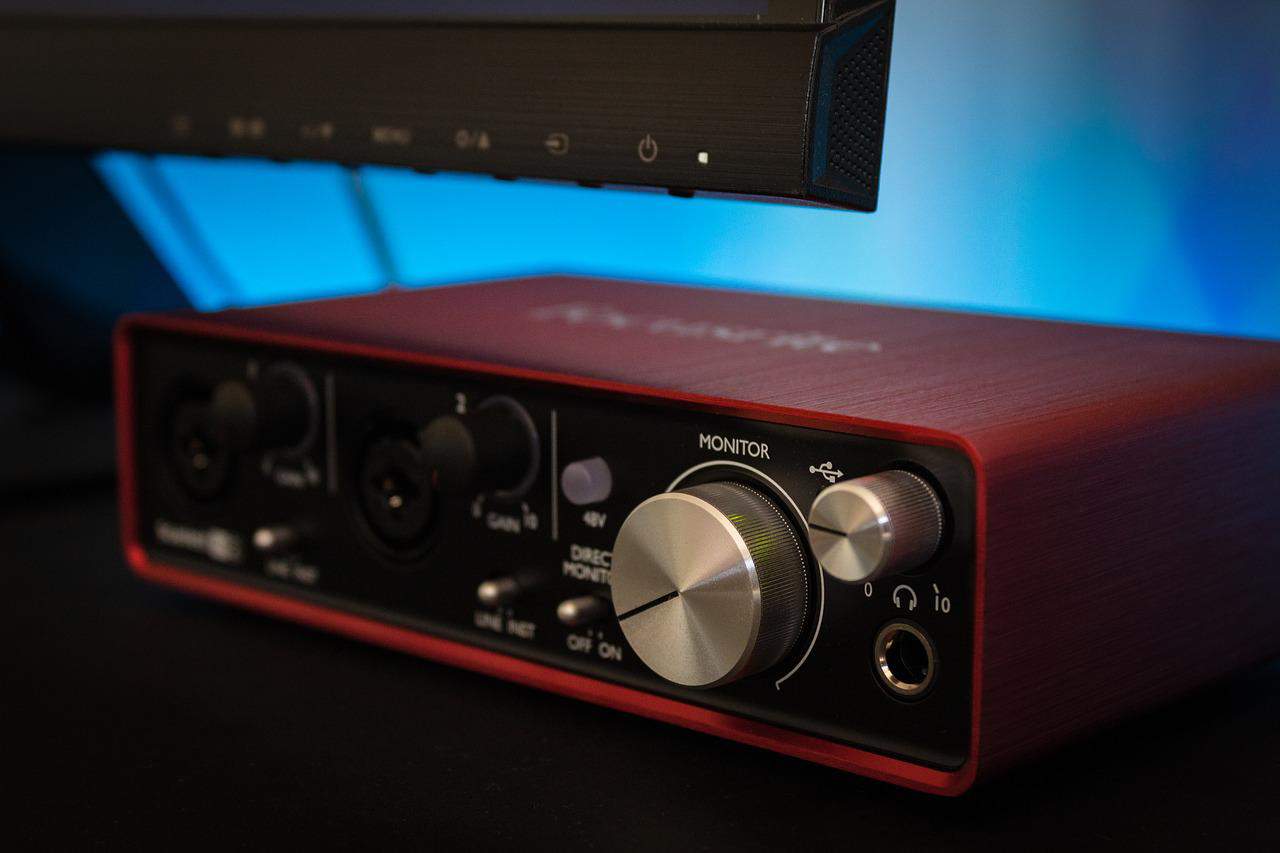 With professional studios, several features would be requisite from an audio interface to ensure that the resolution is pro-quality. Pro studios will often be required to work on complex projects like soundtracks for movies and videos or performance and broadcast quality recordings.
To this end, there are some very specific features that an audio interface would have to have for it to be suitable for pro use – so let's look at those in more detail.
Sample Rates For Pro Audio Interfaces
The first feature would be the sample rate. Most amateur audio interfaces would be operating at 44.1kHz or 44100 cycles or samples per second.
If you think about this like a camera, a 1megapixel camera has 1 million pixels in the shot, while a 10megapixel camera has ten million pixels.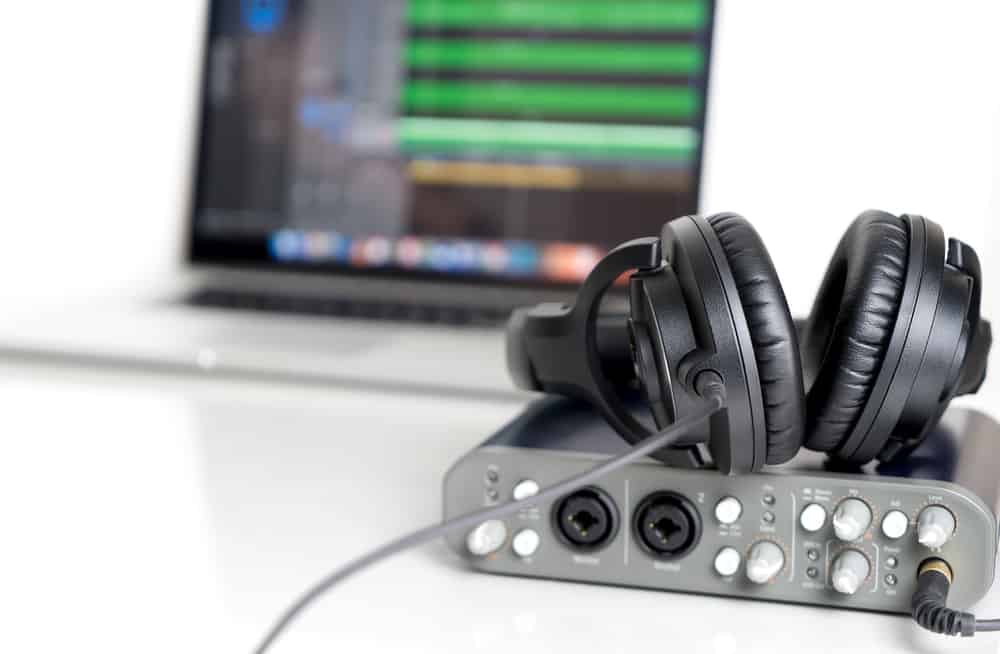 This means that when you zoom in close on the image, the higher megapixel camera will give you far greater resolution and clarity on the details of the image, while the 1MP camera would blur or distort the image when you get in close up.
Sound is pretty much the same idea. The better the sample rate, the better the audio resolution, so most pros will look for audio interfaces that can utilize sample rates at 192kHz or better. While MP3 audio can be done at 44.1kHz, DVD audio needs to be at least 48kHz or higher.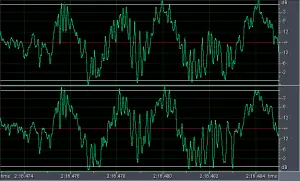 Now, it should be noted that most digitally distributed music is at 44.1kHz, and the recording at higher resolution does take up more file space.
Professional engineers must have as much resolution as possible so they can downscale their audio to lower sample rates if needed. Still, it is a good idea to keep the original recording at the higher resolution as master copies.
Audio
Type
Sample
Rate
(kHz)
Amateur
or MP3
(minimum)
44.1
DVD
48
Pro
192
Depending on the type of audio,
a higher sample rate may be
necessary (a higher sample
rate means better audio quality).
The Bit Rate
The bit rate is how much audio detail you can get into an audio file and how much noise is eliminated during the recording. While it is always better to record at the highest sample and bit rate possible, in pro audio, there is a consideration on what hardware the audio will be played back on.
Playing back music on low-quality hardware (such as cheap market earbuds or budget stereo systems) will have no benefit if the audio is at a higher bit rate.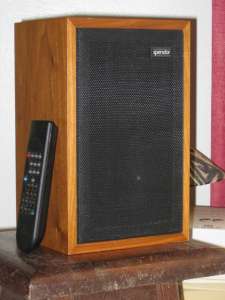 However, using top-quality hardware (sound system or headphones) will deliver greater depth and detail for the listener.
The hardware to listen to the music or audio files will be very high-end for audiophiles and pro audio. With 24-bit recording, the dynamic range would be around 144dB, producing a near-perfect recording with almost no noise.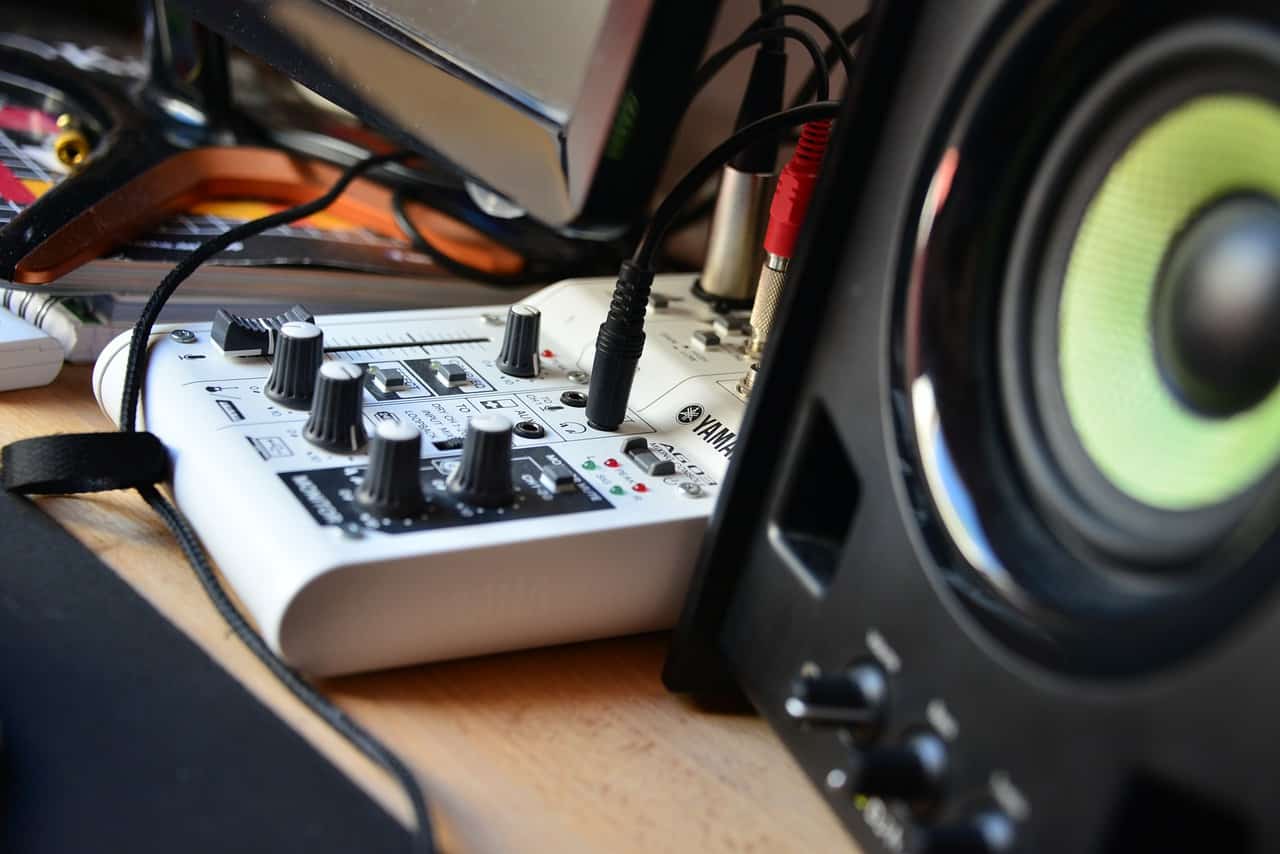 The higher bit-and-sample rates are essential to truly appreciate the essence and quality of the performance, whether vocal or instrumental. For example, CD plays back at 1,411 Kilobits per second (KBPS) while mp3 audio ranges between 96 and 320Kbps.
That's between 4X and 14X greater resolution than this common audio format. For a pro audio interface, you should be looking at a minimum of 16Bit, but 24-bit would be better suited to the demands of high-res audio.
Microphone Preamps
For vocal tracks, whether singing or voice-overs, the quality of the microphone preamps is another vital consideration as most studios will use top-end cardioid microphones when recording vocals.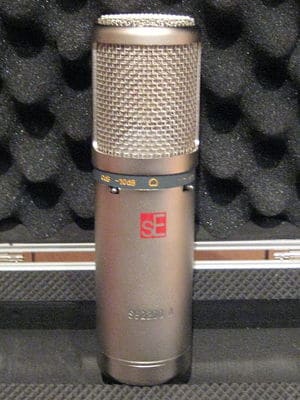 Because pro audio needs the cleanest, most transparent recording possible, high-quality microphone preamps are essential as they will lift the incoming signal to line level for recording.
Most pro audio interfaces also include a phantom power supply, another non-negotiable for audio interfaces for pro audio.
Inputs, Outputs, And Computer Connectivity
Some smaller home studios may only need four or even two inputs for a line (guitar/keyboard/bass) and an XLR for the microphone. Still, pro audio requires more as they will often be recording multiple instruments and vocals.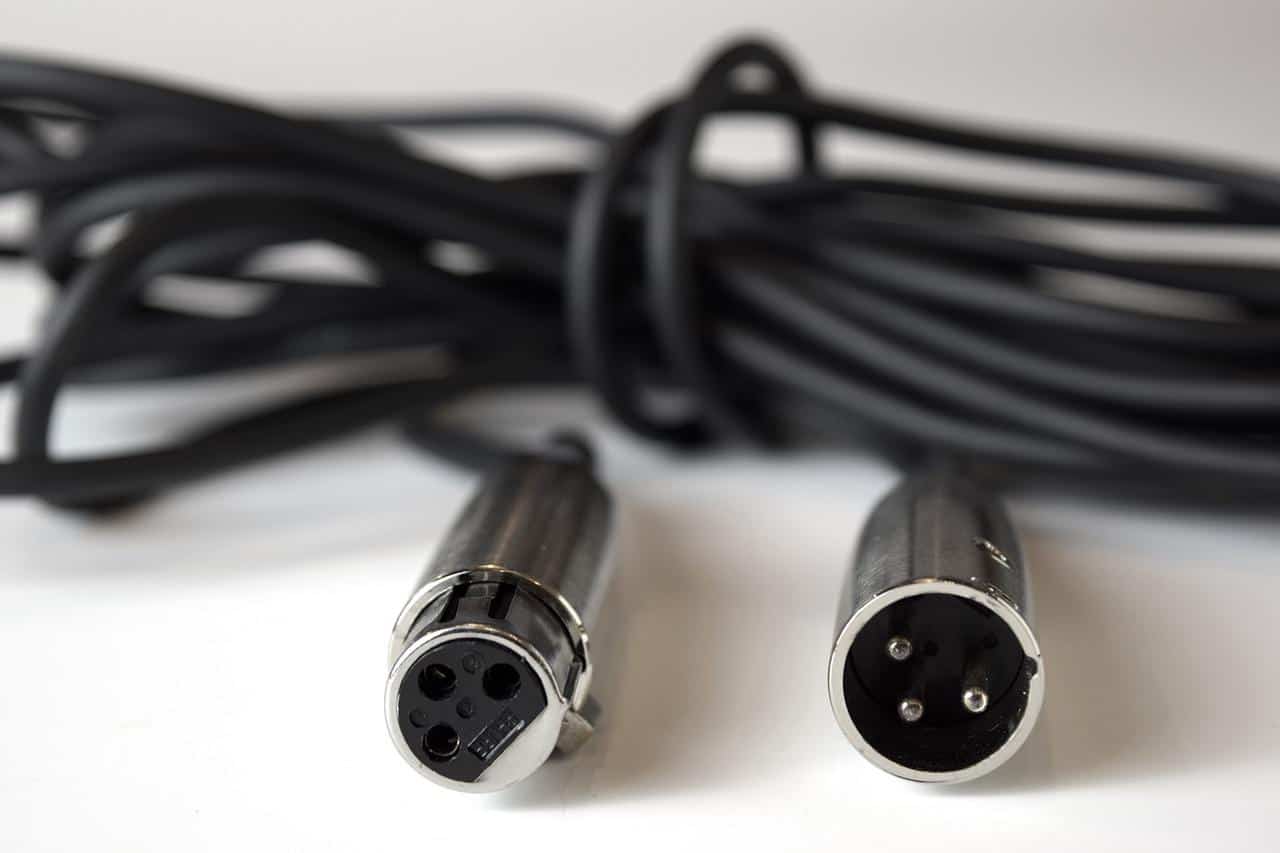 Suppose you are recording drums, for example. In that case, you could need five to eight inputs for the drums alone, and often, there will be a separate audio interface for the drums alone, while other instruments and vocals may be done through another AI.
Knowing how many inputs you need for your studio is critical so you can buy the AI with the required number and type of inputs the first time.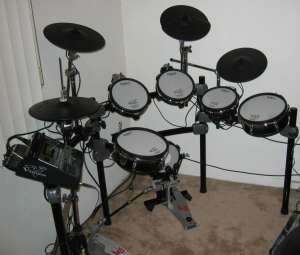 Most pro sound cards would have outputs for monitors, engineer and performer headphone outputs, and even talkback features so the engineer can communicate with the performers or artists.
If you are investing in a pro audio interface, you would need these features included, plus you will also want a USB 2 or USB connection if you aren't using FireWire.
Remember that your AI converts the analog sound into digital, so you want the best possible connection between the AI and the studio computers so that your audio editing software gets the highest possible quality files.
Why Low Latency For Pro Audio Is Critical
As audio evolved from analog to digital, the issue of latency became a major consideration. Latency effectively delays the analog and digital audio signals returning to you.
Consider it like an echo almost and the difficulty you would have if there was a half-a-second delay in hitting the note on your guitar and hearing it.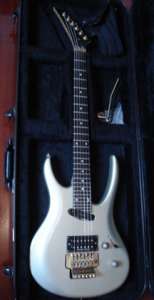 Modern connections like USB 2, USB 3, Thunderbolt, and Firewire for MAC or using a PCIe interface offer exceptionally low latency, and any latency around 5-6milliseconds is optimal. However, latency up to 20 milliseconds would not be noticeable, but the lower the latency, the better.
Remember that latency is affected by other components like the computing power itself, the software being used, and the AI connections.
Now that we have looked at the audio interface features and specs required for pro audio let's look at the top-rated audio interface brands for pro audio.
Apogee Electronics
Founded in 1985 by President of Soundcraft USA Betty Bennet, Christof Heidelberger, and Bruce Jackson, they have its headquarters in Santa Monica, California. As an award-winning company, Apogee has produced some phenomenal hardware and software.
They design and build great quality audio interfaces and offer various products at affordable prices to both pro and amateur markets. One of their most popular interface models is the Symphony I/O range, which is highly rated in the pro audio community and priced from $1495 upwards.
Audient
Audient Technologies have been around for a while and was founded in 1977 by Gareth Davies, formerly of Soundcraft and David Dearden. The company is based in Hertfordshire in the United Kingdom.
Audient started by producing high-quality mixers and then evolved to audio interfaces and other audio-related products and technology. Their focus is on superior build and durability for their customers.
Audient's go-to interfaces are the iD4 ($199) and iD44 ($499) and offer excellent quality for under $500.
Audio Antelope
Founded in 1985 by Igor Levin, Audio Antelope is headquarters in Santa Monica, California; Audio Antelope is well-respected for its high-definition audio products for home and top-class audio interfaces for professional studios.
Their interfaces are designed to seamlessly merge the analog and the digital without losing the warmth during the conversion. Audio Antelope's flagship products include the Zen Tour Synergy Core ($2148 On Amazon) and the Synergy Core Discrete 8 ($1995 at BHPhotovideo.com) and are excellent options for pro audio interfaces.
AVID And M-Audio
Founded in 1987 by Bill Warner and based in Burlington, Massachusetts, AVID acquired M-Audio in 2004, adding interface products to their lineup. Although this was sold to InMusic Brands in 2012, Avid retains the Mbox range of audio interfaces and some other products.
Avid is, of course, the creator of the legendary Pro Tools, and you should expect the same phenomenal quality from their interfaces. At the bottom end of their interface price range is the M-Audio Air 192/14, which retails for $329, while at the higher end, the Avid Pro Tools I/O 16X16 Analog, which is pricey at around the $5000 mark, but for a pro studio, this would be a worthwhile investment.
Focusrite
Founded by Rupert Neve in 1985 and just four years later, the co-founder of Soundcraft, Phil Dudderidge, purchased the company. Focusrite AI's are very popular worldwide and are found in some of the best pro audio studios in existence.
Specialists in delivering exceptional quality and packed with features, their range extends from the amateur home studio to top-end pro audio interfaces.
Products like the Focusrite Scarlet 212 3rd Gen AI with USB C Connectors, multiple plugins, and software selling around the $250 mark to the Focusrite Red Pre8 64i-In/64-Out Thunderbolt Dante compatible interface from $4000, Focusrite have set the industry benchmark for superior quality audio interfaces that come complete for any pro recording setup.
PreSonus
Pre-Sonus was founded in 1985 by Jim Odom and Brian Smith in Baton Rouge and is still there. This brand is another powerhouse for pro audio interfaces, and they also offer a range of interfaces for every size studio and budget.
Their Studio One workstation is well known and with units like Audio Box 96 priced from $99.95 up to $120 at the budget end to the very impressive Quantum 4848 paired with Studio One Premium and expandable to 192/192 via Thunderbolt at $1500, PreSonus delivers exceptional quality and versatility for pro audio users and engineers.
Prism Sound
Located in Cambridgeshire in England, Prism was founded in 1987 by Graham Boswell and Ian Dennis, two former Neve engineers. With Prism focusing on recording and production, Sadie specializes in software and audio tools, and Spectral Management that deals with audio measurement devices; Prism produces some of the most precise audio interfaces on the planet.
Their products are aimed at the top echelons of audio professionals with the ADA 8XR Audio interface with 16 Channels A/D  for Pro Tools selling at $12299, so if you are in high-end audio, then this could well be the brand for your pro studio.
RME Audio
This German company was founded in 1996 by Ralf Mannel and Mathias Carstens and is still headquartered in Haimhausen, Germany. RME is innovative and prides itself on cutting edge in audio interface technology.
The RME Babyface is an industry leader in its class with 24 channels and all the features you need in a highly-potable audio interface priced at around the $1100 mark. At around the $3000 mark, RME's FireFace UFX+ brings 94 I/O channels for bigger studios and can expand beyond that if needed.
Steinberg
Cubase changed the DAW universe for all time and opened the door for other software in the pro audio DAW market. Founded in 1984 by Manfred Rurup Karl Steinberg, the company is now owned by Yamaha (acquired in 2004) and headquartered in Hamburg, Germany.
The technology behind their interfaces stems from the parent company Yamaha which is highly respected for its superb quality keyboards and studio monitors in pro audio.
Steinberg produces a good range of audio interfaces, and their AXR4T Interface brings all that experience to the fore. Priced from $2399, it is an affordable yet powerful AI delivering all the requirements for pro audio and more.
Universal Audio
Bill Putnam, the founder of Universal Audio in 1958, is a legend in the music industry. He created the vocal booth, the first engineer to utilize artificial reverb, the modern recording console, and the multi-band equalizer, and the (THE) Les Paul was heavily involved with stereo recording development.
This musical pedigree means that Universal Music's AI's are in high demand all over the world by audio professionals. Their Apollo series offers products for home and pro studios, and regardless of the size, the quality and features of the Apollo AI's bring them global accolades.
The Apollo Twin Mk2 Duo is a portable powerhouse and, at around the $1000 mark, is perfect for small and mid-size pro audio operations, while the larger  Apollo X16 Thunderbolt 3, coming in around $3499, would be ideal for larger pro studios with 18 in and 20 out as well as low latency and USB / Thunderbolt connection options.
Conclusion
When it comes to audio interfaces for pro audio, any of the brands above and their products will give you high-quality multi-channel options so you can record anything from a single vocalist to an orchestra with excellent resolution for any application.
There are probably hundreds or even thousands of audio interfaces that pros could use available in today's market, and we have listed the top 10 brands for audio interfaces for 2022 here. Knowing what to look for in sample and bit rate, inputs/outputs, latency, and preamps will make your search much easier.
You can learn about the difference between an audio interface and a mixer here.
Resources