The idea of flat response headphones sounds counterintuitive to many people. Why would you want headphones that don't improve sound quality at all in a world where everything moves towards higher quality audio?
But in a studio environment, you want to hear the sound as it truly is, so you can know what to adjust. So, what are the best flat response headphones to use in your studio?
There are flat response headphones to suit every budget. The best flat response headphones currently on the market are:
AKG Pro Audio K701
Sony MDR7506
Beyerdynamic DT 770 Pro
Beyerdynamic DT 990 Pro
Audio-Technica ATH-M30x
Sennheiser HD 560 S
OneOdio Pro-10
Audio-Technica ATH-M20x
Getting the perfect pair of flat response headphones is essential for anyone who does any kind of recording, mixing, or music production since it ensures that you hear the sound as close as possible to the way it truly is.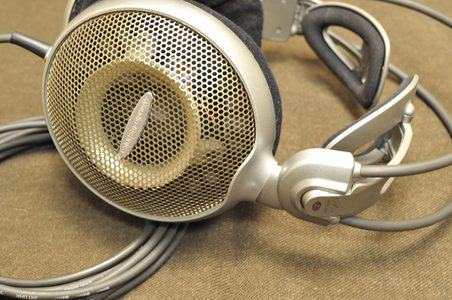 Unfortunately, we can't all afford the most expensive headphones. Luckily many of these will fit any budget. Let's get into the list of the best flat response studio headphones.
---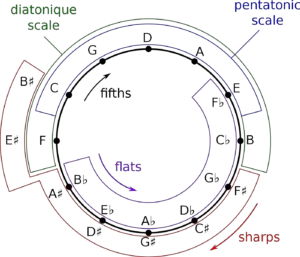 Keep track of all your music and notes in one convenient place!
Over 1000 sold to songwriters everywhere – with a 5-star rating.
---
1. AKG Pro Audio K701
AKG, manufactured by Harman, has become synonymous with pure audio and excellent quality. It took AKG more than six decades to build up a reputation that's second-to-none in the headphone industry.
The Pro Audio K701 isn't the cheapest pair of flat response headphones, but it isn't the most expensive either. It will cost you around $530, but if you're looking for long-lasting quality and you don't have too many budgetary constraints, you can't go wrong with the K701, even at this price. The 4.3-star rating on Amazon confirms that people are thrilled with these headphones.
2. Sony MDR7506
Sony is another name that needs no introduction, and Sony headphones have been a reliable go-to for studios and radio stations worldwide for decades. The MDR7506 is no exception. Its frequency response falls perfectly between 10 and 20 kHz, delivering the ideal flat response. But more than that, these earphones provide a comfortable over-ear design for long hours in the studio.
At just over $80, the Sony MDR7506 is much easier to budget for than some of the other options on this list. This doesn't mean that it's sub-par, though. Users love these Sony headphones, and the 4.7-star rating on Amazon proves this.
3. Beyerdynamic DT 770 Pro
The Beyerdynamic DT 770 Pro headphones are said to be the ultimate studio headphones, not just by Beyerdynamic's marketing team. The 80ohm model is ideal for studio setups, delivering high-definition sound within the flat response spectrum.
One of the aspects that people rave about is the astounding quality and volume of these earphones, making them stand out above alternatives with similar specifications. At approximately $150, these may be a bit on the expensive side, but it's unbelievable value for money if you want a reliable pair of flat response headphones that will last for years.
4. Beyerdynamic DT 990 Pro
Another pair of earphones from the German company Beyerdynamic, the DT 990 Pro, is part of the same series as the DT 770 Pro but with some finer points that set it apart. The primary difference is that the 990 Pro has an open back, whereas the 770 Pro has a closed back, making the 990 better for mixing and editing than the 770, which is better for recording.
Apart from that, the 990 Pro has excellent spatial sound, which the 770 lacks, as well as a straight cable instead of the curly one the 770 has. It costs only $20 more than the 770, which makes it an excellent option for those who do more mixing and production than recording.
5. Audio-Technica ATH-M30x
Audio-Technica is another headphone brand that needs no introduction to studio professionals. It's one of the most popular international brands when it comes to high-quality recording studio and DJing equipment. The ATH-M30x is one of the premium headphone models from this Tokyo-based manufacturer.
Well-suited to both recording and mixing, these flat-response headphones have excellent sound isolation capabilities, making them perfect for both studio and field recording scenarios. At around $80, they are an excellent budget headphone choice. The ratings and reviews are excellent, proving yet again that Audio-Technica made a great pair of headphones with the ATH-M30x.
6. Sennheiser HD 560 S
Sennheiser is another one of the great names in audio equipment, and with the HD 560 S headphones, the company does not disappoint. Users give it a 4.6-star rating on Amazon, claiming that it has the exceptional sound quality to rival that of Sennheiser's more expensive models. It's very comfortable and lightweight for extended recording and mixing sessions in your studio.
There are some complaints, though. For example, a few people claim that the cloth earcups get pretty hot after a while. However, at a price of about $180, the exceptional sound quality you get from these flat response earphones at that price makes them more than worthwhile.
7. OneDio Pro-10
OneDio is not one of the most well-known brands, and the OneDio Pro-10 comes at a very low price of about $30. These two facts (unknown brand and low cost) may scare off some people, but don't be fooled – these headphones pack some serious punch. Some satisfied customers even claim that they have the sound quality to rival top-quality Sennheiser and Bose headphones.
These headphones are perfect for home studios, and you can use them for recording, mixing, and production purposes. They are the ideal budget headphones, especially for those just starting out in the industry. They are comfortable for hours and output pure, high-quality sound. You will be hard-pressed to find better headphones, especially at this price point.
8. Audio-Technica ATH-M20x
The Audio-Technica ATH-M20x is the little brother of the ATH-M30x. Though that means it has a much lower price tag (about $50), it sacrifices very little in terms of comfort and useability. It comes with Audio-Technica's excellent reputation for outstanding quality products and exceptional sound.
The bass isn't as strong as that of some other headphones, which means that the rest of the sound comes through much more clearly (which is the purpose of flat-response headphones, after all). Overall the tone is warm and well-balanced, making them perfect for recording and production. They are also comfortable and easy to wear all day.
Overall, if you want budget flat response headphones that might be slightly better (and somewhat more expensive) than the OneDio option mentioned before, the ATH-M20x is a great option to go for.
Conclusion
It seems many brands disagree about what "flat response" truly means since not all flat response headphones are truly within the correct frequency range. Some also boost the bass so much that they don't really have a flat response at all anymore.
These eight headphones are well within the scope of flat response frequencies and boast excellent sound quality and value for money.
Flat response headphones are helpful when making beats – you can learn about the whole process here.
References