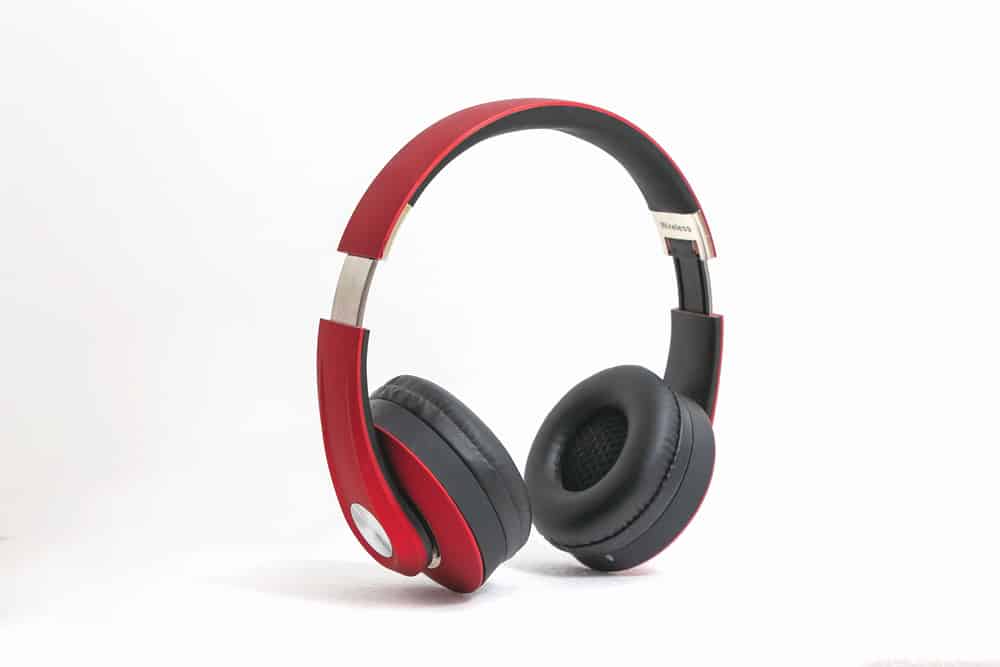 If you work with music and audio, you might have heard about flat-response headphones. It is pretty popular nowadays, and more and more music enthusiasts are turning to flat-sounding headphones to help them improve their music and audio. So, what is all the hype about, and are flat-sounding headphones really that good? 
Flat-sounding headphones are quality headphones that provide accuracy and do not change the sound of audio. It replicates the sound exactly as it is recorded. All frequencies in a recording will play at the same level and volume. It will not cut out or boost sub-ranges in the frequency range.
Whether you are a sound engineer or just enjoy listening to music, flat-sounding headphones are an excellent investment. I piled together a list of the best flat-sounding headphones to fit your budget and how to choose and take care of your headphones. Take a look at why flat-response headphones are a must need!
Are Flat-Sounding Headphones Good?
If you are reading this, you are probably a music-lover on the lookout for a pair of quality headphones that will give you the best experience. Flat-sounding headphones are the best on the market today, and it is easy to find a quality and affordable pair.
Flat-sounding headphones or flat-response headphones do not modify or manipulate the audio. They are used mainly by producers to ensure that the sound they want the listeners to hear is the sound they visualized.
The audio sound is unchanging across all the frequency levels and EQ (equalizer).To produce quality music and audio, you need to use the best gear to give the listeners the best experience.
The main benefit of flat-response headphones is accuracy. No matter what, flat-sounding headphones are always accurate. You want to ensure that the high and low frequencies are precisely where they need to be if you edit your audio. You can easily spot imperfections in your audio clips with these headphones.
The 4 Best Flat-Sounding Headphones
These listed flat-sounding headphones are the best of the best. Each of them has unique features and is designed differently, so you can choose one that perfectly fits your style. There are many more on the market; these are just a few that I believe are top-notch.
Status Audio CB-1
The Status Audio CB-1 is one of the most popular flat-sounding headphones used by some of the world's top sound engineers and musicians.
You can buy yourself a pair for as little as $79.99. They are designed for comfort and completely cover your ears. These headphones provide clear and accurate sound quality and offer decent noise canceling.
The CB-1 has a sleek frame with a padded headband and overly stuffed earpads. Because it is foldable, it is easier to store and travel with. Although it is the highest-rated headphone, it does not provide the best noise-canceling and is mainly plastic. 
AKG K240STUDIO
The AKG K240STUDIO headphones are flat-sounded, and the sound quality is accurate and precise. They are not noise-canceling, which can be problematic, but if you prefer to hear outside noises and be aware of your environment, then the AKG K240STUDIO headphones are a great buy! (you can buy them for $69.00 off Amazon)
It is comfortable to wear and covers the entire ear. Overall, these are great headphones, and there are plenty of happy buyers! They can quickly identify imperfections in music and audio we might have overlooked.
Sennheiser HD 800 S
There are two types of people. The people who believe that the Sennheiser HD 800 S is the most excellent flat-sounding headphones thus far and the people who say that the Sennheiser HD 800 is the worst flat-sounding headphones ever made.
They are costly (around $1699.00) and specifically designed for professional pro-level sound engineers. The surround sound is much more intense, and the sound quality is almost too clear.
These headphones are made of solid plastic, making them durable and lightweight, but you might want to give your ears a rest every few hours. They are not the most comfortable.
Sennheiser HD 800 S is every music engineer's dream!
AKG K 701
Audiophiles and sound engineers highly recommend the AKG K 701 headphones, and it is not just because of the affordable price of $469.00. Every recording sounds better with them regardless of the quality of the recording. They accurately replicate low frequencies, and you can quickly identify subtle changes in recordings.
It is comfortable and soft once you have worn it a few times, but it might take a while for you to get used to it. You can wear these headphones for as long as you want without feeling any discomfort.
They do not provide noise-canceling, and it is easy for others to hear the audio coming from the headphones or for you to hear outside noises. It may not be built as sturdy as other headphones, but it is worth every penny and can help you thoroughly do your job.
How to Choose Quality Headphones
Sound quality is the most important factor. When choosing headphones, you want to buy a pair that produces an accurate and balanced sound. If you are always listening to music or working with music, you need a pair of headphones that easily detail the different audio frequencies.
If you are planning on spending a few 100 dollars on headphones, make sure they are sturdy and durable! You do not want them to break after one fall, especially when you travel.
Comfortability is crucial, mainly when you work for long hours. You want to avoid headphones that cause pressure on your ear or head. Headphones should be well-padded and fit snuggly without being a nuisance. 
Imagine buying a quality pair of headphones at an affordable price with added features! You can look for features such as a built-in microphone or Bluetooth connections. It is nice to have a few extra attributes that can make using the headphones easier.
How To Take Care of Your Headphones
Take proper care of your headphones if you want them to last long. You have to store them properly, clean them regularly, and replace broken parts immediately.
Store headphones in a dry, clean place, preferably a solid and hard case. If your headphones do not come with a protective case, it would be a good idea to invest in one. The case protects the headphones from getting smashed when you travel or carry them around.
A warm, soapy, and damp cloth can easily clean any layers of grime or sweat on the ear cushions. Do not make your headphones soaking wet!
Depending on how much you use them, you can either clean them once a week or less. Wipe the ear cushions gently, and air dry them before wearing the headphones or storing them. 
Instead of buying new headphones, you can save money by replacing the broken parts. If you hear any unusual buzzing sounds replace the damaged parts, or if your ear cushions are starting to tear, replace them with new ones.
Your headphones will last longer, and you will not need to buy new ones every few months.
Conclusion
Not everyone is a big fan of flat-sounding headphones, but it is clear that they are the best to use when you are working with music and audio recordings; plus, you can find quality flat-response headphones at affordable prices. It may sound like fancy gear, but there is always a pair that will fit your needs without harming your bank account.
The best music producers and sound engineers use flat-sounding headphones to produce accurate and precise audio recordings, so these headphones are essential if you want to improve your sound.
If you are in the market for new ones, you can find the best flat response headphones here.
References